While you can pay as little as $299 for a dishwasher, we generally don't recommend it. That's because the cheapest dishwashers use manual timers instead of sensors, which means they stop cleaning whenever time runs out—not when your dishes are clean.
Similarly, you can easily spend more than $1,000 on a dishwasher and get extras like ultra-quiet operation or a third rack. But more affordable models still get dishes clean and dry.
That's why we love the dishwashers on this list. Despite their low prices, these five dishwashers did quite well in our tests and still have helpful features. If you're looking for a dishwasher at a good value, these are the best right now.
Updated February 15, 2017
Available in black, white, stainless, and slate finishes, the GE GDF610P series dishwasher isn't just one of the most affordable models we've tested—it also does a good job getting dishes clean and dry, and its Normal cycle takes only an hour and ten minutes to do both. Its attitude towards cleaning might be old school, but you still get modern features like bottle wash jets, a sanitize cycle, and quiet operation.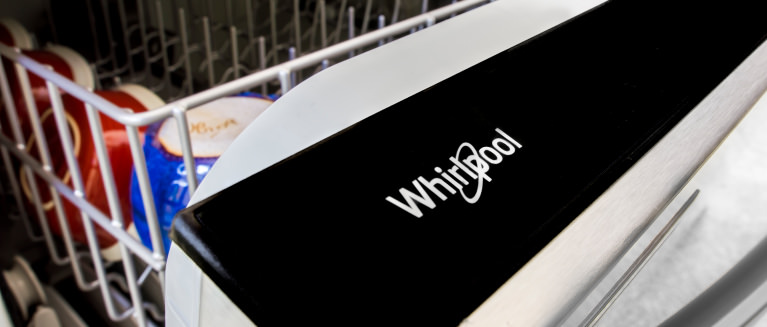 2
The all-new Whirlpool wdt710pahz has a sleek look at a budget price. It's a quiet, efficient, stainless steel dishwasher that does a great job cleaning and has true heated drying. We think it's one of the better dishwasher values out there now.
Where To Buy
$549.00
Home Depot
Buy
$499.99
Best Buy
Buy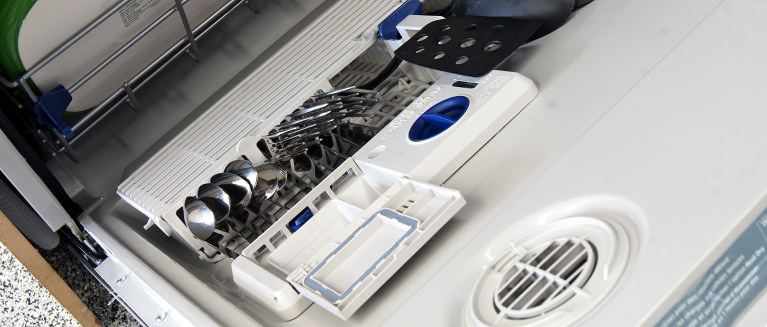 3
One of the least expensive hidden-control dishwashers on the market, the affordable Whirlpool Gold WDT720PADM will certainly add a touch of style to any kitchen remodel. We measured good cleaning performance in our tests, and loved the convenient Sani-Rinse option. We weren't fans of the silverware basket, though: It didn't matter if our testers put it on the door or the bottom rack—it was simply hard to access.
Where To Buy
$534.10
AppliancesConnection
Buy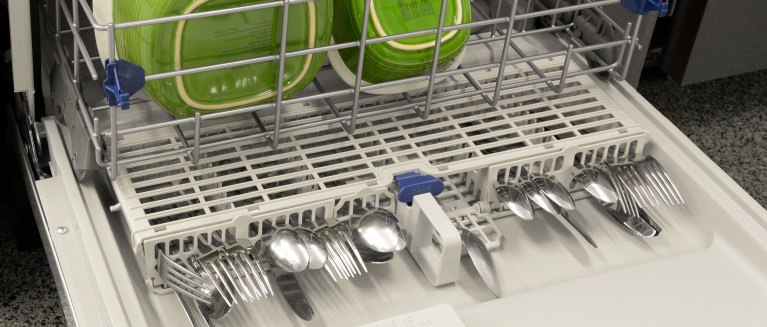 4
If you prefer a dishwasher with always-visible controls, the Whirlpool WDF540PADM is a solid value. Though we tested a model in black, it's also available in white and stainless—and even bisque! In our lab tests, the 540 did a fine job cleaning and drying dishes—although the Heavy cycle didn't clean as thoroughly as some pricier dishwashers can. We also had trouble unloading the door-mounted silverware basket.
Where To Buy
$489.10
AppliancesConnection
Buy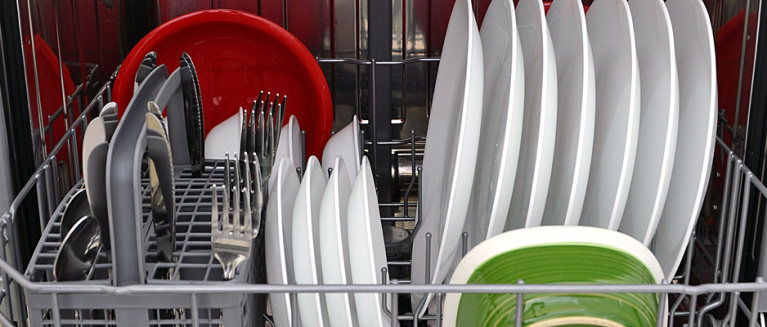 5
The Blomberg DWT24100SS cleans better than some dishwashers that cost twice as much. Though it's not available at most "big box" stores and the brand lacks name recognition, we think it's an exceptional value—especially since it has a stainless tub, which helps get dishes dry. Our tests show that no other dishwasher this affordable cleans dishes as quickly, efficiently, and effectively as this Blomberg.