We've tested over 160 dishwashers in our labs in Cambridge, MA. We know that you can spend more than $1,000 on a dishwasher and get extras like ultra-quiet operation or a third rack. But more affordable models still get dishes clean and dry.
That's why we love the dishwashers on this list, which we've updated for 2017 with the latest models from Whirlpool, Samsung, LG, and GE.
These five dishwashers range in price from $389 to $750, but all did quite well in our tests—and still have helpful features. If you're looking for a good dishwasher that's also a good value, these are the best right now.
Updated January 03, 2018
Available in black, white, stainless, and slate finishes, the GE GDF610P series dishwasher isn't just one of the most affordable models we've tested—it also does a good job getting dishes clean and dry, and its Normal cycle takes only an hour and ten minutes to do both. Its attitude towards cleaning might be old school, but you still get modern features like bottle wash jets, a sanitize cycle, and quiet operation.
Where To Buy
$448.20
Home Depot
Buy
$449.99
Best Buy
Buy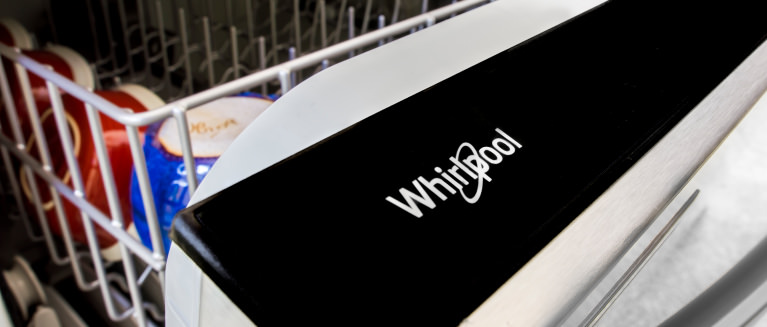 2
The new-for-2017 Whirlpool WDT710PAHZ has a sleek look at a budget price. It's a quiet, efficient, stainless steel dishwasher that does a great job cleaning and has true heated drying. We think it's one of the better dishwasher values out there now. With a sleek bar-style handle, it looks like it costs hundreds more, too—so it's ideal for a renovation. Our only complaint is its sometimes-frustrating cutlery basket.
Where To Buy
$539.10
Home Depot
Buy
$539.99
Best Buy
Buy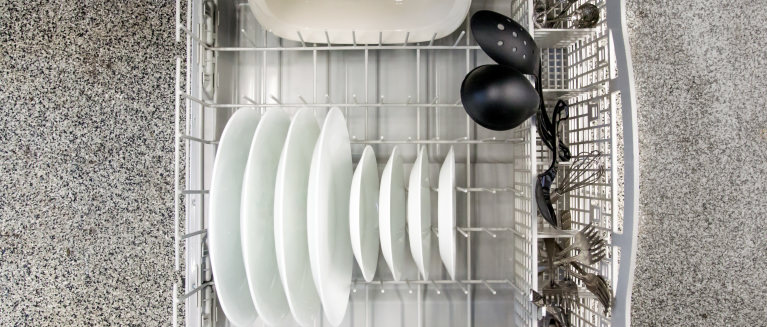 3
For under $400, the Whirlpool WDF330PAHW is one of the best basic dishwashers you can buy. It's not only affordable—it's also quieter and more efficient than older models, and it will do a better job washing your dishes. A heated dry option will help make sure that you unload dry dishes. Don't expect high end features at this price point, but do expect your dishes to get just about 100% clean on the Normal cycle.
Where To Buy
$379.00
Home Depot
Buy
$339.99
Best Buy
Buy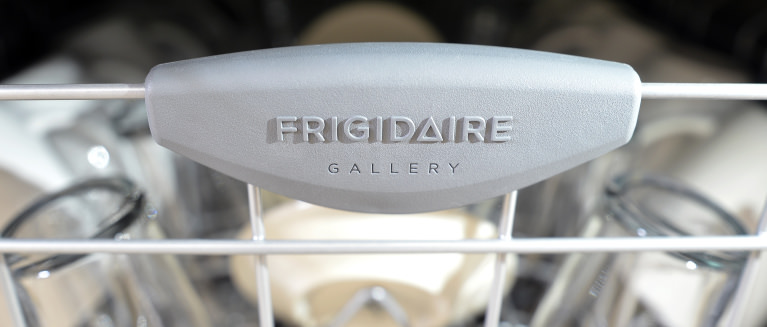 4
You won't pay a lot for the Frigidaire FGID2466QF, but you will get a lot: Users can choose from three different wash pressures, three different wash temperatures, and three different drying methods. The Orbit Clean wash arm does an especially good job removing stains—especially in corners—although a 53 dBA sound rating is relatively loud. Racks lack adjustability, so you may have trouble fitting some dishes.
Where To Buy
$442.00
Home Depot
Buy
$399.99
Best Buy
Buy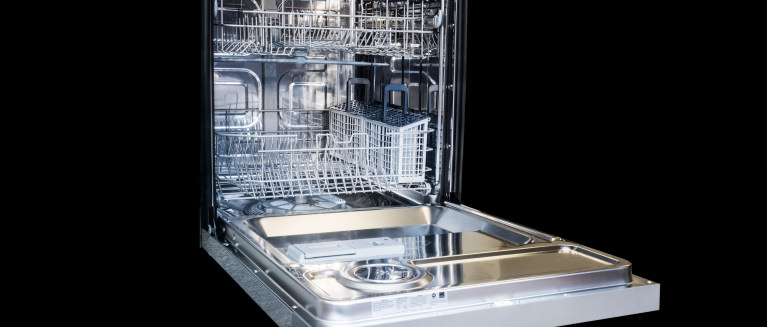 5
The Samsung DW80J3020US retails for $530—which is a good price for a dishwasher that's stainless steel inside and out. You're not going to get many extras, like a third rack, but without bells and whistles, this Samsung stays quiet–silent if you're in another room. Its brooding silence hides a stormy interior: A two-and-a-half hour Normal cycle resulted in near-pristine dishes.
Where To Buy
$448.20
Home Depot
Buy
$449.99
Best Buy
Buy