If you're designing your dream kitchen, you should take the time to find the best possible dishwasher to suit your needs. But finding that needle in a haystack can be a daunting task, considering the huge range of machines on the market. Lucky for you, testing and evaluating appliances is what we do, and our extensive data can help you find the best machine for your home.
With an already impressive reputation in Europe, Bosch has made a name for itself in the American market for its mid- to high-end dishwashers—most of which are manufactured right here in the U.S. Peruse real estate ads and you'll see "Bosch dishwasher" listed as a point of pride. But which of the company's models are actually worth your money?
We've put every Bosch dishwasher we could get our hands on through a series of rigorous tests in our state-of-the-art labs so that we can tell you which are the best of the best. If you want to know more about a particular model, just click through to the full review.
Updated February 15, 2017
Bosch's extensive 500 Series has it all: convenient third racks, splittable cutlery baskets, various styles and colors, and available Speed Perfect setting. Oh, and clean dishes. That too. Bosch dishwashers are also known for their noise ratings, and this series tops out at just 44 dBA—about the same as a library. At under $900 for most models it's simply one of the best deals in dishwashing today.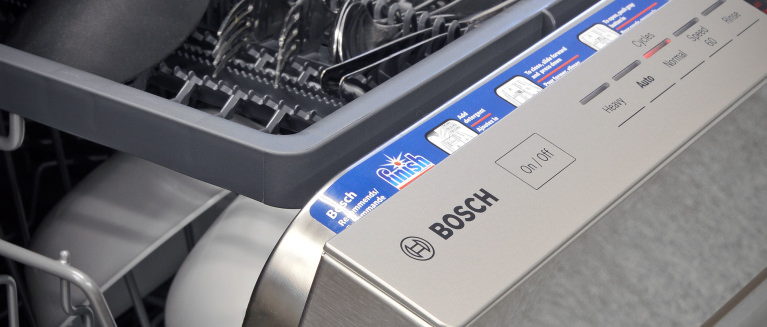 2
The new Bosch 300 Series SHXM63WS5N dishwasher is all new for 2017, but it continues to offer the same sleek look, quiet operation, and incredible cleaning prowess that Bosch is known for. On top of that, it also gets a newly redesigned 3rd rack, foldable tines, an adjustable upper rack, and water softener system... Phew! This dishwasher is worth every cent, even compared to fancier (and more expensive) Bosch models.
Where To Buy
$984.10
AppliancesConnection
Buy
$989.99
Best Buy
Buy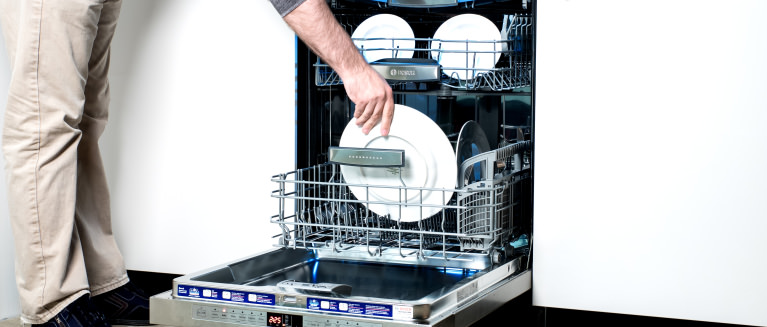 3
The price may be intimidating, but our tests show the Benchmark Series is worth every cent. In addition to a surprisingly intuitive LCD control panel, illuminated interior, flexible racks, third rack, and flush fit, our lab tests showed near-perfect performance that got dishes clean and dry. We were also impressed by its quiet operation—rated at just 40 dBA. If you demand the best, you should demand a Bosch Benchmark.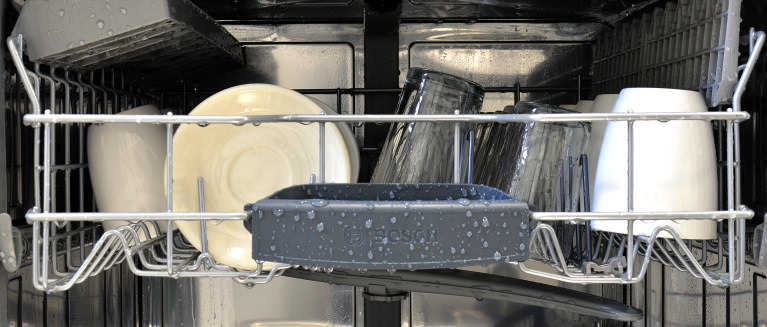 5
Bosch is known for quiet dishwashers, and the Ascenta Series is no exception. At just 46 dBA these models are exceptionally quiet for their price range. In fact the InfoLight, a red light that beams onto the floor, will be the only way you can tell they're running. The simple controls, "scoop" handle, and cost-cutting mix of plastic and stainless steel are welcome adjustments to Bosch's well-loved dishwasher platform.
Where To Buy
$624.10
AppliancesConnection
Buy
$629.99
Best Buy
Buy