Good news! Today's dishwashers are quieter than ever before. While making sure your dishes come out sparkling clean should be your top priority, it's a bonus when your kitchen doesn't sound like a construction zone.
But not all quiet dishwashers also offer stellar performance. Luckily, we've tested dozens of models in our state-of-the-art labs, and have found the machines that are best suited to getting your dishes sparkling clean without waking the whole house.
So if you're after a dishwasher that's a truly smooth operator, take a look at our choices for the five best ultra-quiet dishwashers on the market today. Want to know more about a particular product? Just click through to read the full review.
Updated September 15, 2016
The price may be intimidating, but our tests show the Benchmark Series is worth every cent. In addition to a surprisingly intuitive LCD control panel, illuminated interior, flexible racks, third rack, and flush fit, our lab tests showed near-perfect performance that got dishes clean and dry. We were also impressed by its quiet operation—rated at just 40 dBA. If you demand the best, you should demand a Bosch Benchmark.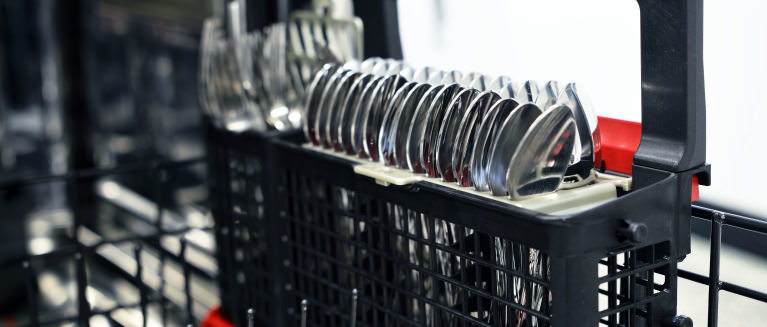 2
If you hate sorting silverware, you'll love this GE dishwasher. Powerful water jets aimed at the cutlery basket blast off stains and keep spoons from sticking together. In addition to other features like Bottle Wash and 40 dBA sound rating, this GE always did a superb job getting dishes both clean and dry. Available in stainless, slate, and panel ready model, this GE does cost a lot—but its convenience is undeniable.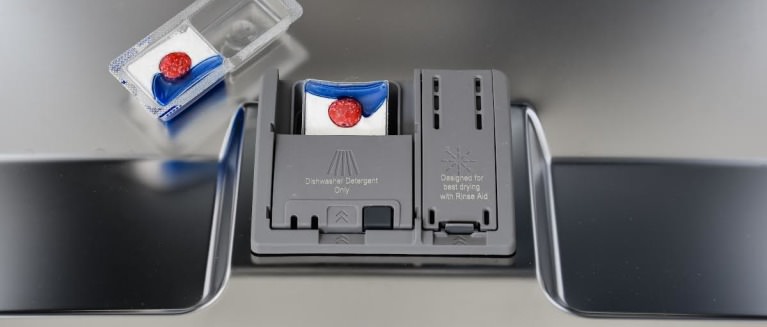 3
Bosch's extensive 500 Series has it all: convenient third racks, splittable cutlery baskets, various styles and colors, and available Speed Perfect setting. Oh, and clean dishes. That too. Bosch dishwashers are also known for their noise ratings, and this series tops out at just 44 dBA—about the same as a library. At under $900 for most models it's simply one of the best deals in dishwashing today.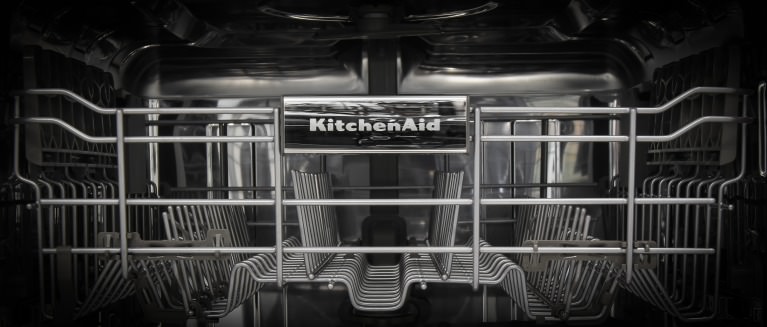 4
From design to performance, this all-new dishwasher is all about fluidity and grace. Perhaps most importantly, it's equipped with KitchenAid's Clean Water Wash technology, which continually removes food particles from wash water. That means the KDTM354DSS doesn't spray debris back onto clean dishes. Should you buy one of your own? We think so. This is one of the best-performing dishwashers in its price range.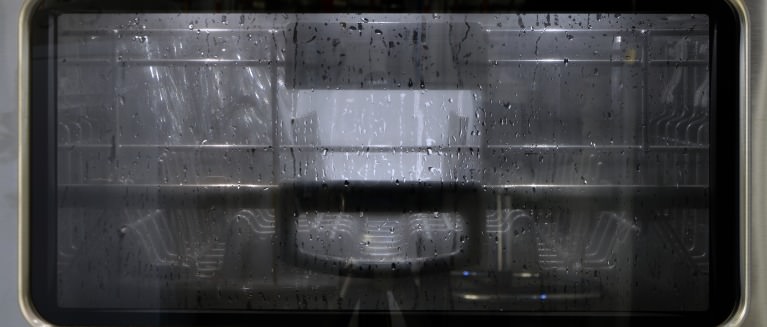 5
The Kenmore Elite 14823 is built and priced like other Elites. It's loaded with familiar high-end features, such as an advanced filtration system, a clever wash arm, and tons of water jets mounted all over the tub. But what truly makes this Elite stand out is a large window on the front, a feature we almost never see.
We've scoured the web to find you the best deals on good products. While Reviewed.com may receive a small share of the revenue from your purchase, editorial opinions are independent from any business sales.