Whether you're remodeling your kitchen or building from scratch, you're probably in the market for a new set of appliances—including a new dishwasher. And if you want a fresh new look, nothing says "new" quite like a stainless-steel finish.
Of course, looks aren't everything. You also want a dishwasher that offers the features and performance needed to ensure dishes come out sparkling clean, no matter what kind of messes you throw at it.
With that in mind, here are the top five stainless dishwashers you can buy right now.
Updated August 16, 2016
The price may be intimidating, but our tests show that the SHE8PT55UC is worth every cent. In addition to a surprisingly intuitive LCD control panel, illuminated interior, flexible racks, third rack, and flush fit, our lab tests showed near-perfect performance that got dishes clean and dry. We were also impressed by its quiet operation—it's rated at just 40 dBA. If you demand the best, you should demand the Bosch SHE8PT55UC.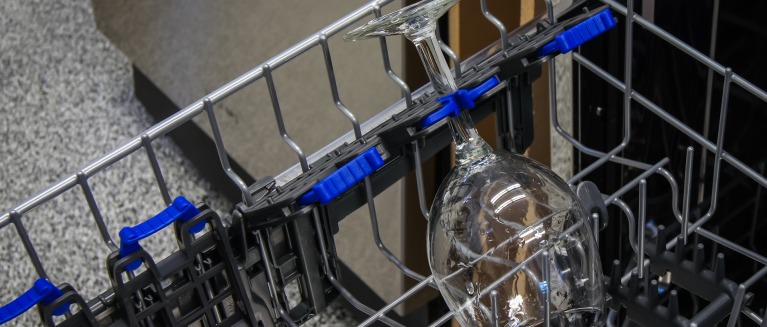 2
The EI24ID50QS is one of our favorite dishwashers, and it's easy to see why. It's stuffed with innovative features, and in terms of raw performance, it's the closest we've seen to perfection. The outside is a refreshingly blank slate, with all controls hidden on the top of the door, and nine different cycles make it easy to get rid of food stains for good. If you want the best machine you can buy, look no further.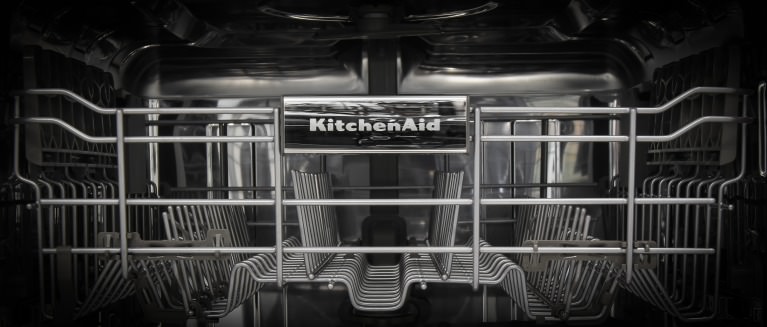 3
From design to performance, this all-new dishwasher is all about fluidity and grace. Perhaps most importantly, it's equipped with KitchenAid's Clean Water Wash technology, which continually removes food particles from wash water. That means the KDTM354DSS doesn't spray debris back onto clean dishes. Should you buy one of your own? We think so. This is one of the best-performing dishwashers in its price range.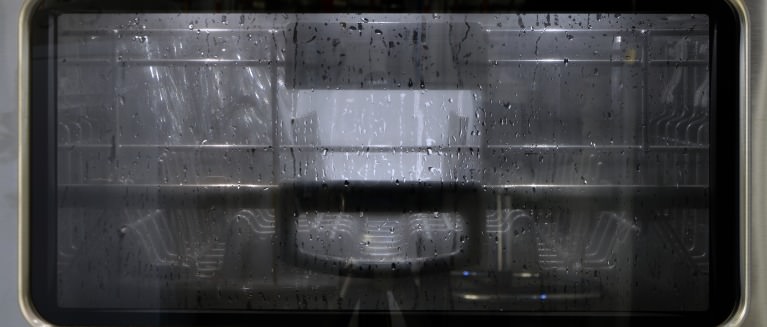 4
The Kenmore Elite 14823 is built and priced like other Elites. It's loaded with familiar high-end features, such as an advanced filtration system, a clever wash arm, and tons of water jets mounted all over the tub. But what truly makes this Elite stand out is a large window on the front, a feature we almost never see.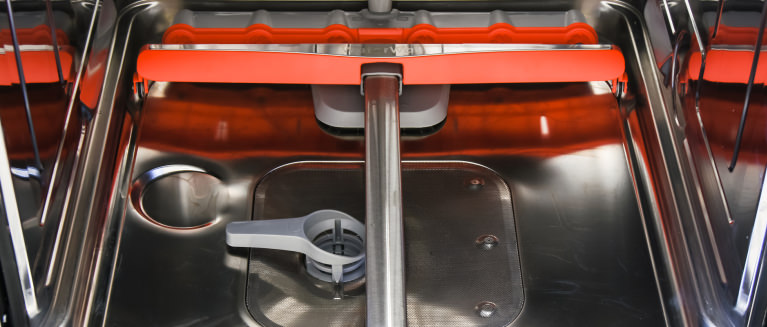 5
This Samsung caught our attention for one big reason: the Waterwall. It's a motorized spray arm that moves back and forth across the entire bottom of the tub, instead of the usual rotating arm. In our tests, the DW80H9970US ranked among the top-performing dishwashers on the market, and because it's part of Samsung's Chef Collection, it also comes with a third rack, touch controls, and ample cycles and wash options.
We've scoured the web to find you the best deals on good products. While Reviewed.com may receive a small share of the revenue from your purchase, editorial opinions are independent from any business sales.