If you're remodeling your kitchen or building from scratch, you're probably in the market for a new set of appliances—including a new dishwasher. If you want a fresh look, nothing says "new" quite like a stainless steel finish. And if you want quiet cleaning, an all-stainless tub cuts way down on noise. The Bosch 500 Series SHP65TL5UC excels in both categories and is our top-rated pick.
Of course you also want a dishwasher that offers the features and performance needed to ensure dishes come out sparkling clean, no matter what kind of messes you throw at it.
With that in mind, here are the top five stainless steel dishwashers you can buy right now.
Updated July 18, 2017
Bosch's extensive 500 Series has it all: convenient third racks, splittable cutlery baskets, various styles and colors, and available Speed Perfect setting. Oh, and clean dishes. That too. Bosch dishwashers are also known for their noise ratings, and this series tops out at just 44 dBA—about the same as a library. At under $900 for most models it's simply one of the best deals in dishwashing today.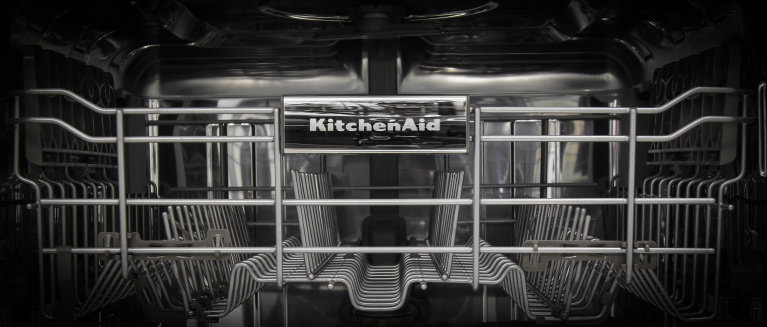 2
From design to performance, this all-new dishwasher is all about fluidity and grace. Perhaps most importantly, it's equipped with KitchenAid's Clean Water Wash technology, which continually removes food particles from wash water. That means the KDTM354DSS doesn't spray debris back onto clean dishes. Should you buy one of your own? We think so. This is one of the best-performing dishwashers in its price range.
Where To Buy
$898.00
Home Depot
Buy
$899.99
Best Buy
Buy
$989.00
Lowe's
Buy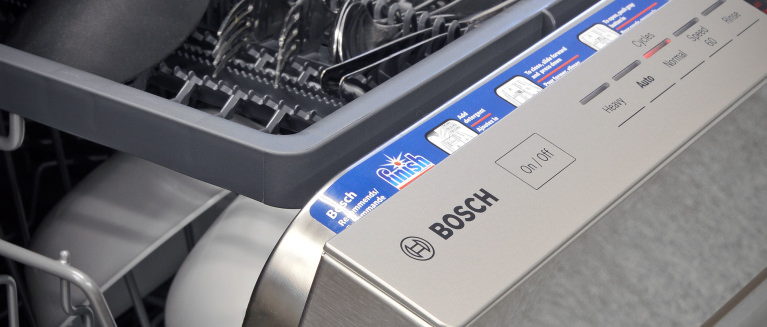 3
The new Bosch 300 Series SHXM63WS5N dishwasher is all new for 2017, but it continues to offer the same sleek look, quiet operation, and incredible cleaning prowess that Bosch is known for. On top of that, it also gets a newly redesigned 3rd rack, foldable tines, an adjustable upper rack, and water softener system... Phew! This dishwasher is worth every cent, even compared to fancier (and more expensive) Bosch models.
Where To Buy
$984.10
AppliancesConnection
Buy
$989.99
Best Buy
Buy
$989.00
Lowe's
Buy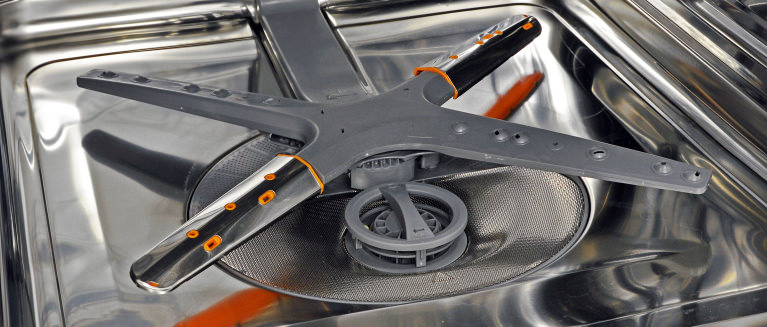 4
The all-new LG LDF5545ST may look futuristic, but behind its unique integrated handle is a quiet, efficient, stainless steel dishwasher with a plethora of cycles and features. More importantly, it did a great job cleaning and drying dishes in our performance tests. With a solid warranty and sale prices that drop below $600, we think it's one of the best dishwasher values you can buy—even better than some Bosch machines.
Where To Buy
$625.10
AppliancesConnection
Buy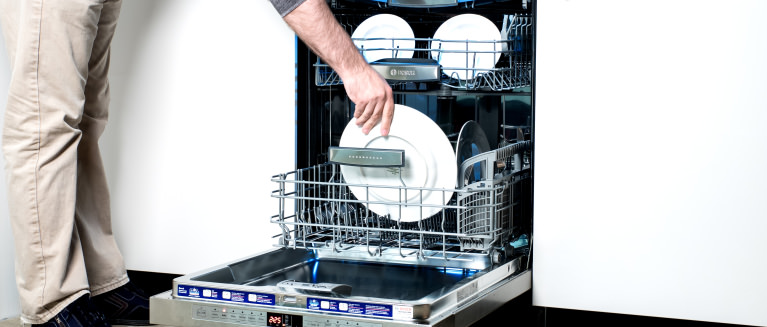 5
The price may be intimidating, but our tests show the Benchmark Series is worth every cent. In addition to a surprisingly intuitive LCD control panel, illuminated interior, flexible racks, third rack, and flush fit, our lab tests showed near-perfect performance that got dishes clean and dry. We were also impressed by its quiet operation—rated at just 40 dBA. If you demand the best, you should demand a Bosch Benchmark.