If you're remodeling your kitchen or building from scratch, you're probably in the market for a new set of appliances—including a new dishwasher. If you want a fresh look, nothing says "new" quite like a stainless steel finish. And if you want quiet cleaning, an all-stainless tub cuts way down on noise.
Of course you also want a dishwasher that offers the features and performance needed to ensure dishes come out sparkling clean, no matter what kind of messes you throw at it.
With that in mind, here are the top five stainless steel dishwashers you can buy right now.
Updated September 15, 2016
The price may be intimidating, but our tests show the Benchmark Series is worth every cent. In addition to a surprisingly intuitive LCD control panel, illuminated interior, flexible racks, third rack, and flush fit, our lab tests showed near-perfect performance that got dishes clean and dry. We were also impressed by its quiet operation—rated at just 40 dBA. If you demand the best, you should demand a Bosch Benchmark.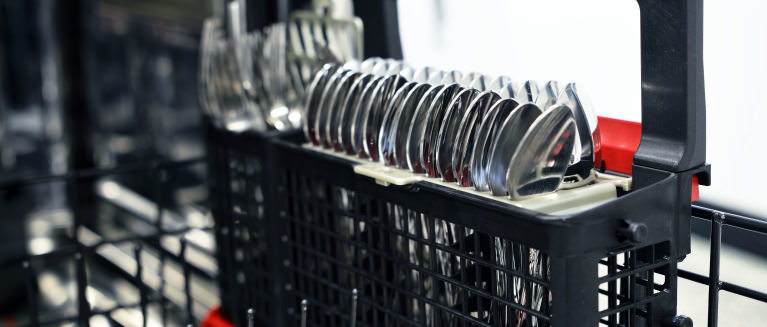 2
If you hate sorting silverware, you'll love this GE dishwasher. Powerful water jets aimed at the cutlery basket blast off stains and keep spoons from sticking together. In addition to other features like Bottle Wash and 40 dBA sound rating, this GE always did a superb job getting dishes both clean and dry. Available in stainless, slate, and panel ready model, this GE does cost a lot—but its convenience is undeniable.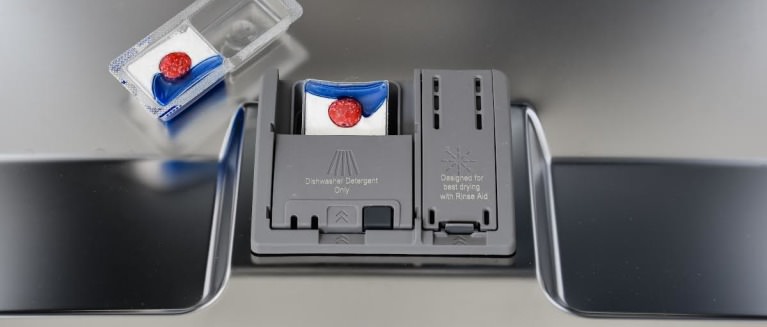 3
Bosch's extensive 500 Series has it all: convenient third racks, splittable cutlery baskets, various styles and colors, and available Speed Perfect setting. Oh, and clean dishes. That too. Bosch dishwashers are also known for their noise ratings, and this series tops out at just 44 dBA—about the same as a library. At under $900 for most models it's simply one of the best deals in dishwashing today.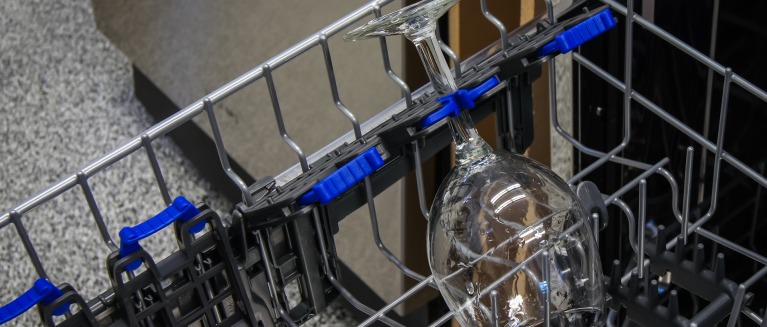 4
The EI24ID50QS is one of our favorite dishwashers, and it's easy to see why. It's stuffed with innovative features, and in terms of raw performance, it's the closest we've seen to perfection. The outside is a refreshingly blank slate, with all controls hidden on the top of the door, and nine different cycles make it easy to get rid of food stains for good. If you want the best machine you can buy, look no further.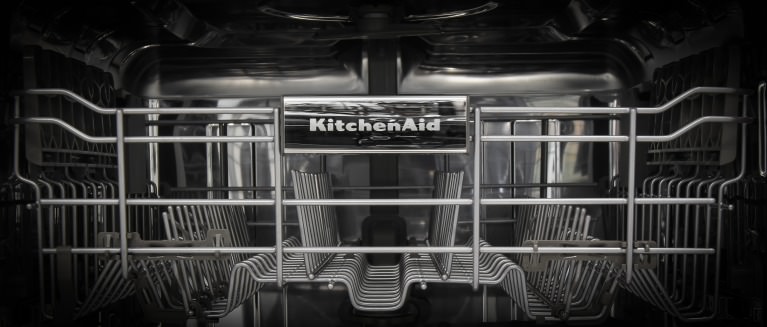 5
From design to performance, this all-new dishwasher is all about fluidity and grace. Perhaps most importantly, it's equipped with KitchenAid's Clean Water Wash technology, which continually removes food particles from wash water. That means the KDTM354DSS doesn't spray debris back onto clean dishes. Should you buy one of your own? We think so. This is one of the best-performing dishwashers in its price range.
We've scoured the web to find you the best deals on good products. While Reviewed.com may receive a small share of the revenue from your purchase, editorial opinions are independent from any business sales.