Edgestar DWP61ES
If you're short on space and need a dishwasher, the EdgeStar DWP61ES is an ideal choice. It costs a little more than its competitors, but it also offers a countdown timer and start delay. Not only can you hook it up to almost any faucet, but it also does a very good job getting dishes clean.
EdgeStar DWP61ES Countertop Dishwasher Review
$389.00
Better than
43%
of Reviewed Dishwashers
Front
On the website where we ordered the Edgestar DWP61ES, its exterior was described as "silver." In the photo, it looked like it could pass for stainless. It won't. It's just a matte silver plastic panel, though it is resistant to fingerprints.
Controls
Aside from a knob that's used to select a cycle, there are four plastic membrane keys. One turns the machine on and off, another starts or pauses a cycle, the third button engages a delayed start and the fourth -- labeled "3 IN 1" -- optimizes performance for detergent tablets.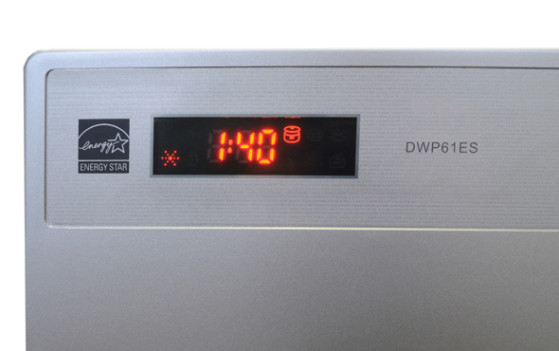 Interior
Despite the plastic exterior, inside there's a stainless tub. That's pretty classy for a dishwasher in this price range.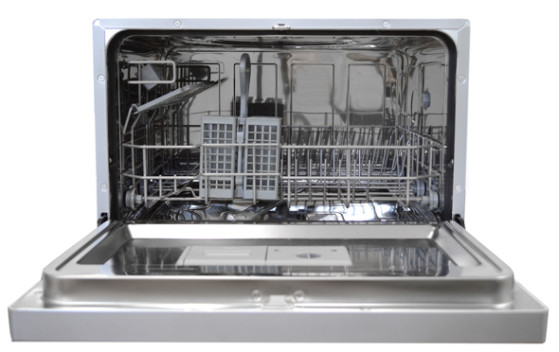 Top Rack
There's only one rack on this dishwasher.
Cutlery Basket
Sections