dishwashers
EdgeStar DWP61ES Countertop Dishwasher Review
If you're short on space and need a dishwasher, the EdgeStar DWP61ES is an ideal choice. It costs a little more than its competitors, but it also offers a countdown timer and start delay. Not only can you hook it up to almost any faucet, but it also does a very good job getting dishes clean.
$389.00 MSRP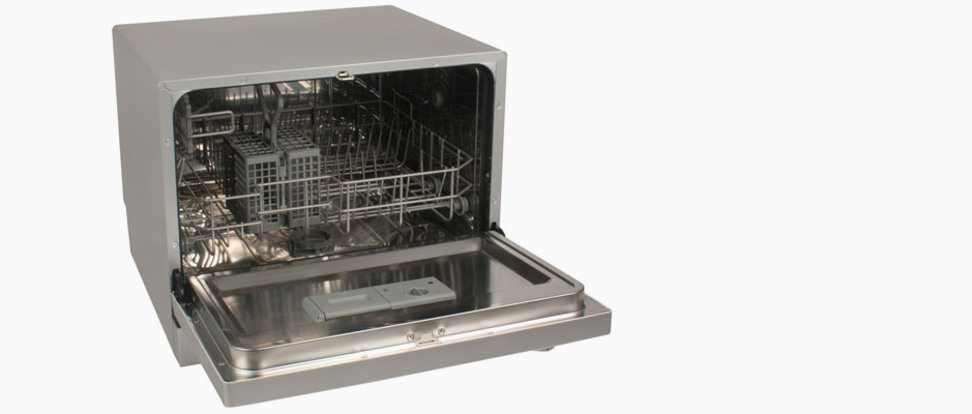 Introduction
If your kitchen is too small for a full size dishwasher, you have two options. You could hire a staff member to help out around the house, just like on Mr. Belvedere. Or you could spend around $220 on the Edgestar DWP61ES, an automatic dishwasher that calls to mind another '80s sitcom -- Small Wonder.
Despite the EdgeStar's small size, it does a very good job cleaning dishes and features a stainless steel tub. But though it's performance is fantastic, that front panel's still made of plastic -- the faux stainless is about as realistic as a TV show plotline about a robot child.
Comparable Products
Before you buy the Edgestar DWP61ES, take a look at these other dishwashers.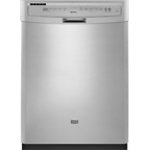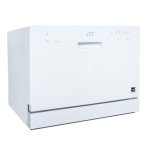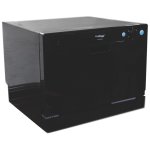 We've scoured the web to find you the best deals on good products. While Reviewed.com may receive a small share of the revenue from your purchase, editorial opinions are independent from any business sales.
Sections