dishwashers
GE Artistry ADT521PGFWS Dishwasher Review
Old-school cool
$549.00 MSRP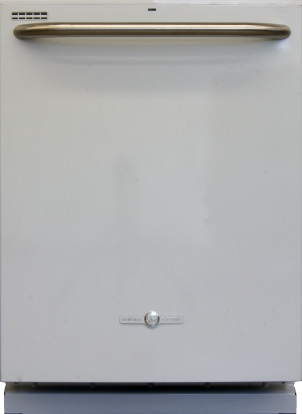 GE's Artistry line of appliances aims to be attractive, affordable, and functional. Unfortunately, the GE Artistry ADT521PGFWS (MSRP $549) only fulfills the first two of those goals. Like the Artistry refrigerator, this affordable dishwasher has a certain retro charm, and even uses the old GE logo. However, a limited cycle selection and weak cleaning performance makes it hard to recommend, even as a budget buy.
Design & Usability
Package deal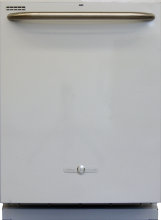 The Artistry dishwasher is only available in black or white, which could make it tough to match some buyers' kitchens. Still, the entire line (dishwasher, fridge, oven, and microwave) costs less than $2,500, making it ideal for a fresh build or a complete kitchen overhaul.
The front of the ADT521PGFWS features a vintage GE logo, which fully spells out "General Electric." A thick, stainless steel handlebar juts out, and the control panel uses responsive mechanical buttons.
The interior is identical to the GE GDF510PSDSS dishwasher, which performs similarly to this machine. There's enough space to fit ten place settings and a serving setting, and a long cutlery basket is strategically positioned on the front of the lower rack, leaving more room for dishes.
Unfortunately, a dull plastic interior cheapens the look of the tub and does a poor job with sound insulation. Also, none of the tines on either of the racks can be folded down, nor can the height of the upper rack be adjusted. This lack of flexibility might be a deal breaker for buyers that need more room.
Features
It's got Steam, at least.
When it comes to features, the ADT521PGFWS has just a little more than the bare minimum to cover most users' dishwashing needs. There are only four wash cycles to choose from: AutoSense, Heavy, Normal, and Light. Note the conspicuous absence of a Quick cycle.

The extra wash options on offer are a little more diverse, but there's nothing here to blow you away. Two wash temperature settings (including a Sanitize option), a Delay that can be set for 2, 4, or 8 hours, Heated Dry, and Steam are the only ways to customize your wash.
Comparable Products
Before you buy the GE Artistry ADT521PGFWS, take a look at these other dishwashers.
Performance
Decent cleaning, marred by redeposit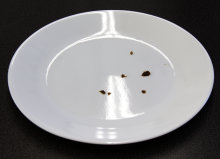 Even though it managed to remove the majority of our test stains, the ADT521PGFWS was not as thorough as we would've liked. There would always be small but visible amounts of food left over, and there were some problems with redeposit—which is when food stains get washed off of one item and stuck to another during the wash. We test for this using baked-on spinach because the green stains are easy to spot and hard for dishwashers to filter out.
When we ran the Normal and Heavy cycles, we noticed they both had a tendency to leave bits of dried meat behind on the dishes. In fact, the Heavy cycle scored consistently lower with this particular stain compared to Normal.
This dishwasher did have one saving grace, though. We use burnt cheese, burnt sugar, and a baked-on lasagna recipe with a variety of ingredients to test a dishwasher's toughest cycle. The ADT521PGFWS's Heavy cycle handled these stains without much trouble.
We estimate that this dishwasher will cost you $31.06 each year in water and electricity, which is a few dollars more than most other machines. While other dishwashers' Normal cycles only use between 3 and 4 gallons of hot water, the ADT521PGFWS uses 4.31 gallons. As the most frequently-used cycle, that extra water consumption might add up over the years.
For in-depth performance information, please visit the Science Page.
Before You Buy
Okay, if you're going retro
As a budget dishwasher, the ADT521PGFWS offers a little more than an economy appliance. After all, how often do we see Steam on a budget machine? The Artistry line is also a tempting choice for buyers who want that vintage look in their kitchen. Upgrading your kitchen to a retro look for less than $2,500 is great value, provided that's the look you want.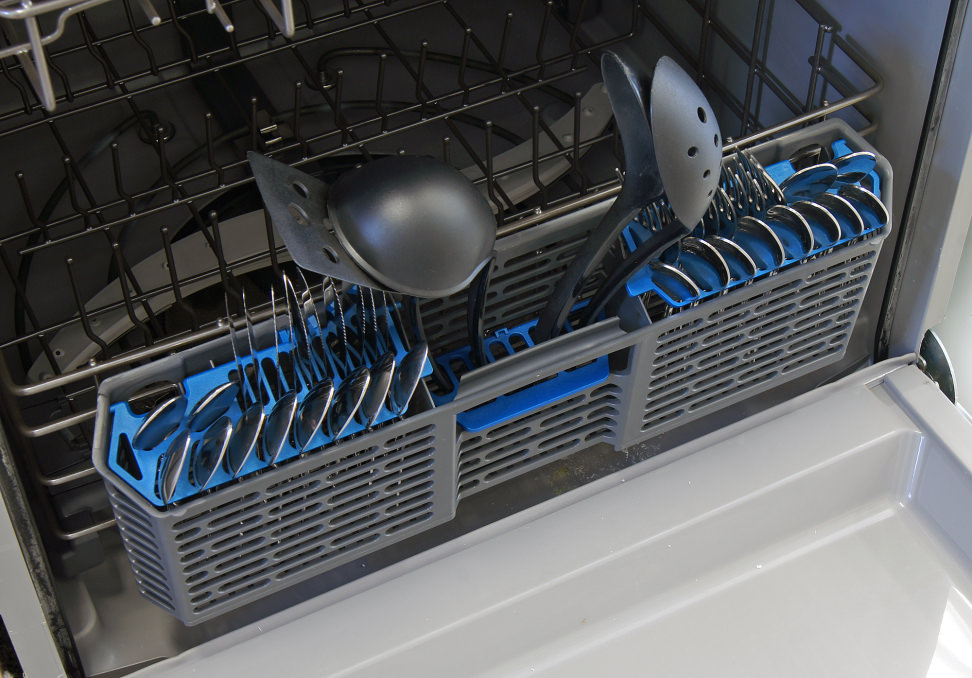 Compared to other dishwashers, though, the ADT521PGFWS lags far behind. For about the same amount of money, you can get the high-performing Whirlpool WDT710PAYH. And if you can do without any fancy extras, the Amana ADB1100AWB is only $299.
Our editors review and recommend products to help you buy the stuff you need. If you make a purchase by clicking one of our links, we may earn a small share of the revenue. Our picks and opinions are independent from any business incentives.