dishwashers
Kenmore Elite 12773 Dishwasher Review
This Elite has trouble standing out.
$1,299.99 MSRP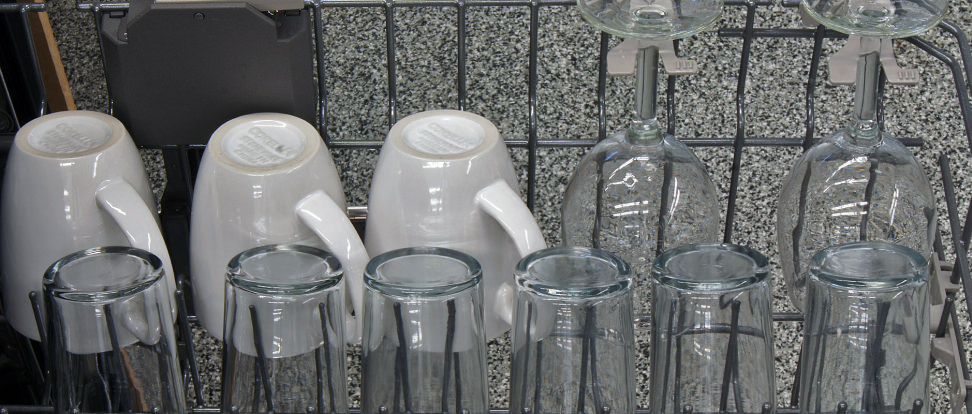 There are a few very good dishwashers and even fewer very, very bad ones, but most of the machines we review populate the vast open expanse in between. The Kenmore Elite 12773 (MSRP $1,299.99) lives in that neighborhood.
The 12773 is a solid machine that will clean your dishes, and also offer you a healthy selection of cycles and wash options. Despite its name, there's very little on this Elite that you won't find on another dishwasher. Still, it might be a perfect fit if your kitchen is already furnished with other Kenmore products.
And because it's a Kenmore, you will almost never have to pay MSRP—thankfully. We've spotted sale prices as low as $949.99, further cementing this Elite's place as a run-of-the-mill, middle-of-the-road dishwasher.
Design & Usability
Do you have the time?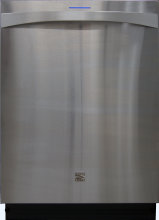 With a protruding handlebar that gently curves outwards and a stainless steel door, the 12773 fits well in any kitchen. The Kenmore Elite logo is visible, though, which could turn away buyers who want their brands to match or prefer a minimalist look on their appliances.
In lieu of any front-facing displays, the door has a thin sliver of an LED which glows blue when a cycle is in progress, red when it's drying, and green when the cycle is complete. The dishwasher is controlled by touch-sensitive buttons on top of the door, and feature a button for each cycle and wash option.
Sadly, you won't find any sort of timer display if you're looking for an accurate measurement of how long a wash is going to take. Maybe that's for the best—but we'll get to that later.
The 12773's interior provided enough space for ten of our place settings and a single serving setting. The lower rack proved rather inflexible, offering only one row of collapsible tines. The three-piece silverware basket does help with maximizing space, though. The upper rack offers many more perks, including adjustable height, stemware and plasticware holders, and a mini-basket for bottle tops and the like.
Features
Everything you need, and nothing extra
The 12773 has a healthy set of cycles and wash options. The cycles are conveniently named after the kinds of washes they're designed for: Smart Wash, Pots & Pans, Normal Wash, China Gentle, 1 Hour Wash, and Quick Rinse will get you through any dirty situation.

As far as customization options go, there's High Temp for raising the temperature of the wash water, Sani Rinse to add a scalding, germ-killing rinse to the end of the cycle, and Top Rack Only for those half-full loads. Turbo Zone activates the high-intensity spray jets in the back of the tub (make sure your casseroles are facing toward them), and Heated Dry and 4 Hour Delay do exactly what they say.
Comparable Products
Before you buy the Kenmore Elite 12773, take a look at these other dishwashers.
Performance
A long time cleaning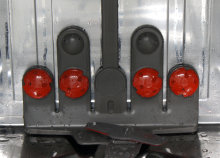 Each cycle on the 12773 cleaned dishes admirably, but they all took longer than we would've liked. While many buyers are satisfied running a wash overnight and simply unloading the dishes in the morning, we know there are also many others who would rather not scramble to put all the dishes and silverware away during the morning rush. Therefore, time matters.
The Normal Wash cycle gave an adequate cleaning performance, but took nearly two and a half hours to complete. Compared to other dishwashers we've tested, this cycle had trouble with removing dried milk and oatmeal stains. We also noticed redeposit, which is when a dishwasher sprays food particles off of one dish and onto another during the wash.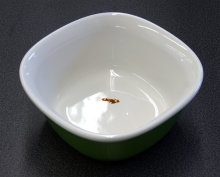 Pots & Pans did a much better job, tackling nearly every stain we threw in without redepositing any of them. A little bit of burnt cheese was left behind, though, and the cycle took close to three and a half hours. This is one you'll want to leave running overnight.
The 1 Hour Wash took an hour to complete, as promised. The results were close to what the Normal Wash pulled off, but the dried milk scores took a noticeable dip.
The long cycles didn't affect the 12773's annual utility cost much, though. We calculated that this dishwasher will cost you about $28.92 each year to run. That number will go up if you rely on Pots & Pans.
For in-depth performance information, please visit the Science Page.
Before You Buy
Others have done better.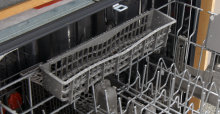 The 12773 isn't a bad dishwasher, but at the end of the day, it really doesn't distinguish itself enough to earn our highest recommendation. Buyers who are looking for a Kenmore dishwasher to complete their kitchen won't be saddled with a bad product, but in terms of value, you can do better.
Compare the 12773 to the Electrolux EI24ID50QS, which is in the same price range. Not only does the Electrolux provide better performance and more features, but its blank, logoless front can disguise your brand disloyalty.
The cheaper Bosch SHP65TL5UC is also a good choice. Not only does it clean better than this Elite, but it's also equipped with a third rack.
Our editors review and recommend products to help you buy the stuff you need. If you make a purchase by clicking one of our links, we may earn a small share of the revenue. Our picks and opinions are independent from any business incentives.