dishwashers
Kenmore Elite 14793 Dishwasher Review
It's what's inside that counts.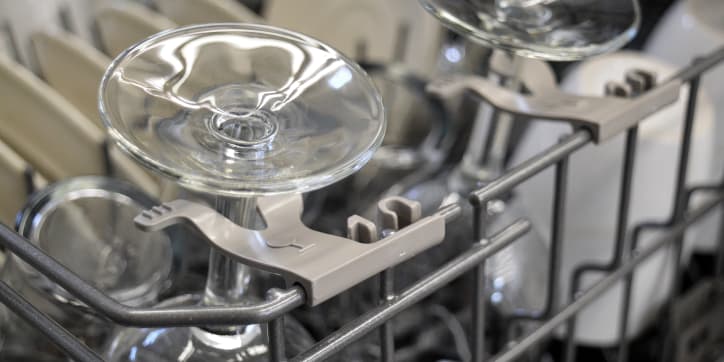 Credit: Reviewed.com / Johnny Yu
On the outside, the new Kenmore Elite 14793 (MSRP $1,529) is virtually indistinguishable from many stainless steel dishwashers with hidden control panels. But once you open that door, you'll quickly find that this Elite is more than just a pretty face.
With its race car red accents, this dishwasher's interior aesthetics give a sense of ambition, competence, and power. The new TurboZone Reach high-intensity sprayers and wall-mounted jets combine with the unique 360° PowerWash spray arm to provide total, complete water coverage.
Our lab tests found that the waterworks aren't just for show, either. Dishes came out very clean, superior filtration washed away food scraps, and water and power usage were at average levels. It doesn't offer quite as many interior perks as other high-end dishwashers, such as a third rack or interior lights. However, we've seen it on sale for as low as $1,169, so keep an eye out for sharp discounts.
This video was recorded inside the Kenmore Elite 14763 dishwasher, which has a similar wash system to the Kenmore 14793.
Design & Usability
Water jets everywhere.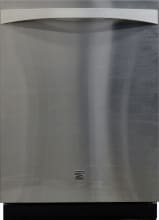 If you could crawl inside the 14793, it would be like stepping into a water park. The 360° PowerWash spray arm dominating the bottom of the tub can spin both clockwise and counterclockwise for optimal coverage. The row of jets lining the walls are aimed at glassware on the top rack. And the TurboZone high-intensity spray jets at the back of the tub blast stains off serving dishes, pots, and pans. They all combine to make sure every dish gets a healthy dose of water.
Those who want a clean exterior are in luck, because this Kenmore's control panel is hidden on top of the door. The rest of the body, inside and out, is stainless steel. A staunch minimalist might take issue with the blatant Kenmore Elite emblem on the front, but it won't be a problem for buyers who already have other Elite appliances in their kitchen.
For its MSRP, this Elite feels a bit lacking when it comes to loading features. There's no third rack, for instance, and there aren't too many collapsible tines to be found. However, the three-piece cutlery basket offers maximum flexibility when it comes to loading silverware, and the upper rack has a height adjustment mechanism. Chances are when this Kenmore inevitably goes on sale, you'll be getting your money's worth.
We found room for 11 standard place settings and a single serving setting inside the 14793. The upper rack glides out smoothly and has a pair of stemware holders and a fold-down cup shelf. However, both of these extras feel cheaper and flimsier than the rest of the rack, and you're not likely to get much use out of them without sacrificing space for mugs and glasses. Thankfully, they can be folded out of the way.
Advertisement - Continue Reading Below
Features
Many ways to save
On the 14793, Normal Wash, Pots & Pans, and Express Wash cover the three most common dishwashing needs. This dishwasher also has the flexible, soil sensor-based Smart Wash cycle, China Gentle to for delicate dishes, and Quick Rinse to spray and refresh old dishes or keep a load from smelling bad before you're ready to run a full cycle.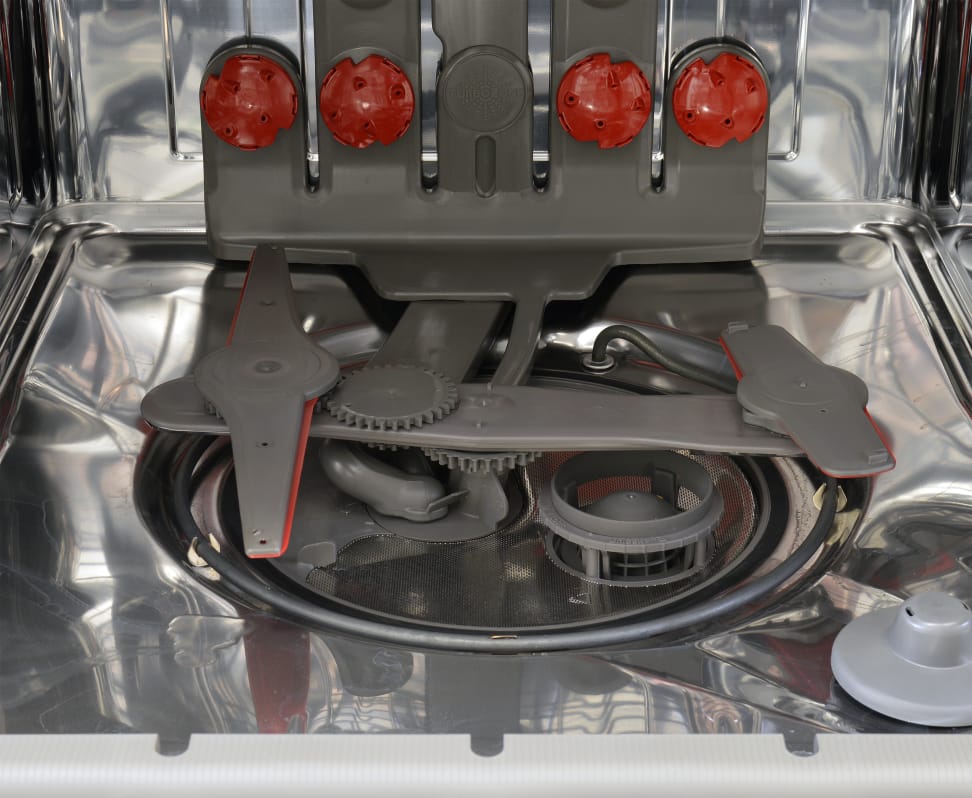 Our tests found that the 14793 uses an average amount of power and water under its default settings, but this dishwasher actually offers many ways to squeeze a bit more efficiency out of it. Top Rack Only and Bottom Rack Only lets you wash half a load without using as many resources, and a Delay that can be set for up to 24 hours will start the machine during off-peak hours, potentially cutting electricity costs.
There's also TurboZone, Hi Temp Wash, and Sani Rinse to further customize how a cycle washes, and Control Lock and Sound Off options. Finally, a Cancel button provides an easy way to stop a cycle. It needs to be deliberately held for 3 seconds in order to activate, so it's pretty hard to trigger by accident.
Performance
Long cycle times leave you high and dry—and that's not a bad thing.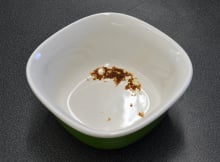 Most of the 14793's cycles engage the Smart Dry option by default. Kenmore says it adjusts drying times based on internal moisture sensors. The drawback to this feature is longer cycle times—We found a Normal Wash can take more than three hours and Pots & Pans can take up to four hours if on default settings.
It's worth the wait, though. Most of the dishes came out clean and dry, and there were virtually no instances of redeposit, indicating a competent and thorough filtration process. The only hiccup was the noticeable amount of burnt cheese that was left behind while we were testing the Pots & Pans cycle, but that is a test very few dishwashers can ace.
The Express Wash provides a workable, fast option for when you need to clean some dishes for immediate re-use. It takes only an hour and demonstrated an impressively low amount of redeposit on our tests, showing that it is more than capable of handling light stains. Of course, this speed comes from the fact that Smart Dry does not auto-engage for this cycle: Our guess is that any of the other cycles can finish in a reasonable amount of time without Smart Dry.
Even with the long cycles, the 14793's water and power consumption rates aren't that high. Our meters calculated an annual cost of $29.55 per year, which is about average for consumer dishwashers currently on the market.
For in-depth performance information, please visit the Science Page.
Warranty
Kenmore's warranty will cover repair and replacement of defective parts for the first year, which is the industry standard. However, Kenmore will continue to cover the cost of parts (but not labor) for up to two years, and will also cover replacement parts for the upper and lower dish racks for up to five years. Additionally, the stainless steel tub and inner door panel are covered for the life of the appliance.
Why We Like It
Wait for the inevitable sale.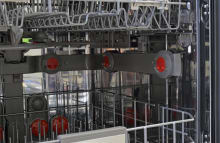 This Kenmore is one of the best Elites out there, and it is fundamentally a great dishwasher. However, at full MSRP, it lacks the number of interior features that its competitors have. At full price, it's hard to recommend this Kenmore when the GE Profile PDT750SSFSS , with its own set of specialized water jets, offers so much more value.
But we do like the 14793 for other reasons. For starters, we know Sears will sell this at a discount once it's been on the market for a little while. This Elite becomes a much more tempting offer if it drops below the $1,000 mark, and we suspect it will when it goes on sale.
But if you can't wait and want a bargain right now, the 14793 will replace the older Kenmore Elite 12793. Already significantly discounted, this is a steal if you don't mind an outdated model.
Our editors review and recommend products to help you buy the stuff you need. If you make a purchase by clicking one of our links, we may earn a small share of the revenue. Our picks and opinions are independent from any business incentives.
Our editors review and recommend products to help you buy the stuff you need. If you make a purchase by clicking one of our links, we may earn a small share of the revenue. Our picks and opinions are independent from any business incentives.
Advertisement - Continue Reading Below
Compare Prices
Our editors review and recommend products to help you buy the stuff you need. If you make a purchase by clicking one of our links, we may earn a small share of the revenue. Our picks and opinions are independent from any business incentives.
Get Our Newsletter
Real advice from real experts. Sign up for our newsletter
Thanks for signing up!