Amana ADB1400AGS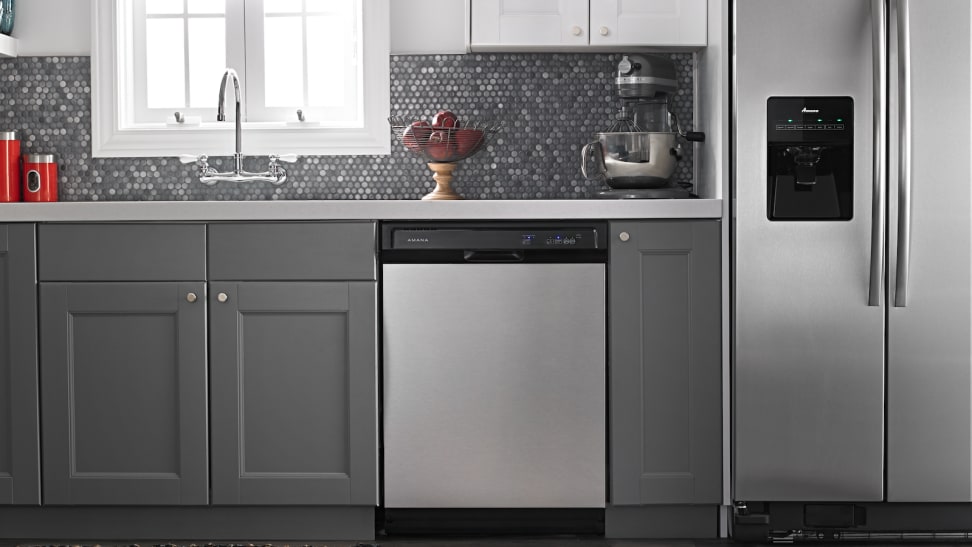 Credit: Whirlpool Corporation
Read Full Review
Full Review
Can a $300 dishwasher do a good job cleaning your dishes? Yes—if the dishwasher in question is the Amana ADB1400AGS .
It's not particularly fancy or even that quiet (at 60 dBA), but this modest dishwasher outperformed its price point in our lab tests. And with true heated drying and a stainless steel exterior, the Amana could bring you and your kitchen the clean dishes and sleek looks you're hoping for.
Design
The Amana ADB1400AGS comes in stainless steel—a must for a stylish kitchen.
What's Your Take?